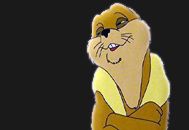 All Dogs Go To Heaven 2


Home/Change Series

Don Bluth was not responsible for this 1996 sequel, but it was relatively well done as sequels go... particularly for the introduction of Sasha LaFleur.

Had some trouble locating art from the film until I stumbled across Backlot Animation (http://backlotanimation.rubberslug.com), which owns about 99% of it! Thanks Roy!!